Class Descriptions
Aquacise - A form of aerobic exercise that takes place in the water and is usually composed of a variety of exercises for total body workout.

BODYCOMBAT™ - BODYCOMBAT™ is a high-energy martial arts-inspired workout. You'll learn how to punch, kick and strike your way to superior fitness and strength.


BODYFLOW® - BODYFLOW® is a new yoga class for anyone and everyone. It uses a range of movements and motion set to music that will improve your mind, your body and your life leaving you feeling calm and centred.


BODYPUMP™ - BODYPUMP™ is the original barbell workout for absolutely everyone. Using light to moderate weights with lots of repetition (reps) BODYPUMP™ gives you a total body workout that burns calories, strengthens and tones.

Fit 4 Ever - Designed with active older adult in mind, this class combines exercises to build strength, endurance and flexibility making every day life easier.

Functional Fitness - Using mostly your own body weight as resistance, train your muscles to work together and prepare them for daily tasks by simulating common movements you might do at home, at work or in sports. While using various muscles in the upper and lower body at the same time, functional fitness exercises also emphasize core stability.

Let's Dance - Dance it up with some old fashioned dance moves. You'll been up some calories and not even know it! Class may include a combination of salsa, hip hop, swing, club and Latin.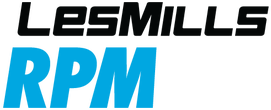 RPM™ - RPM™ is an indoor cycling class, set to the rhythm of motivating music. It blasts calories and builds aerobic fitness fast.

Silver Sneakers Chair Yoga - Moves your whole body through a complete series of seated and standing yoga poses. Chair support is offered to safely perform a variety of seated and standing postures designed to increase flexibility, balance and range of movement.

Silver Sneakers Circuit - This workout offers standing, low-impact choreography alternated with standing upper-body strength work with hand-held weights, elastic tubing with handles and a ball. A chair is available for support.

Silver Sneakers Classic - A workout designed to increase muscle strength, range of movement and improve activities for daily living. A chair is used for seated exercises and standing support and class can be modified depending on fitness levels.

Yoga - Yoga postures and meditation combined to create a mind-body experience with a focus on connecting your breathing to the flow of the movements.